A DREAM TOO BIG TO FIT IN
As we start a new year, many people see it as an opportunity to reset. I guess this year is special, because most people has been affected by the pandemic in different ways. I like to look back on what happened during the year and smile of the beautiful memories I created and also to remember which challenges made me stronger! For me January will always be a special time of the year, as it marks the time of when I started a new BIG chapter in my life!
In January 2018, I took a huge decision. It was a life changing decision. From 2011 to 2018, I received support from the danish welfare system. I was diagnosed with depression and anxiety and couldn't take care of a job. The welfare system is in many ways very unique and great in Denmark and has helped me a lot during my depression – actually the municipality introduced me to the power of cycling. Cycling became my medicine and it was the only thing that kept me going. But at one point I didn't fit into their boxes any longer. In January 2018 I was called to a meeting by the municipality and they had to approve my extension of the social support. I went to the meeting with my social worker and I wasn't really prepared for what to come. There was 7 different people asking me questions and they had to "vote" whether I was still eligible to receive social support. There was one psychologist in the room, who didn't agree with the others that I was healthy enough to take care of myself. Despite the psychologist's opinion and my doctor's medical opinion saying it wasn't a good idea to take away my cycling, they lined up 2 different scenarios: If I wanted to continue receiving support from the welfare system, I had to downgrade cycling to a minimum and start working or study fulltime, or I would be left alone. Many thoughts crossed my mind, and I wasn't prepared to take this decision at all, but I felt left without any other choice than taking the risk and take care of myself. Whichever path I would choose, there was a big risk of failure and relapse of depression and anxiety.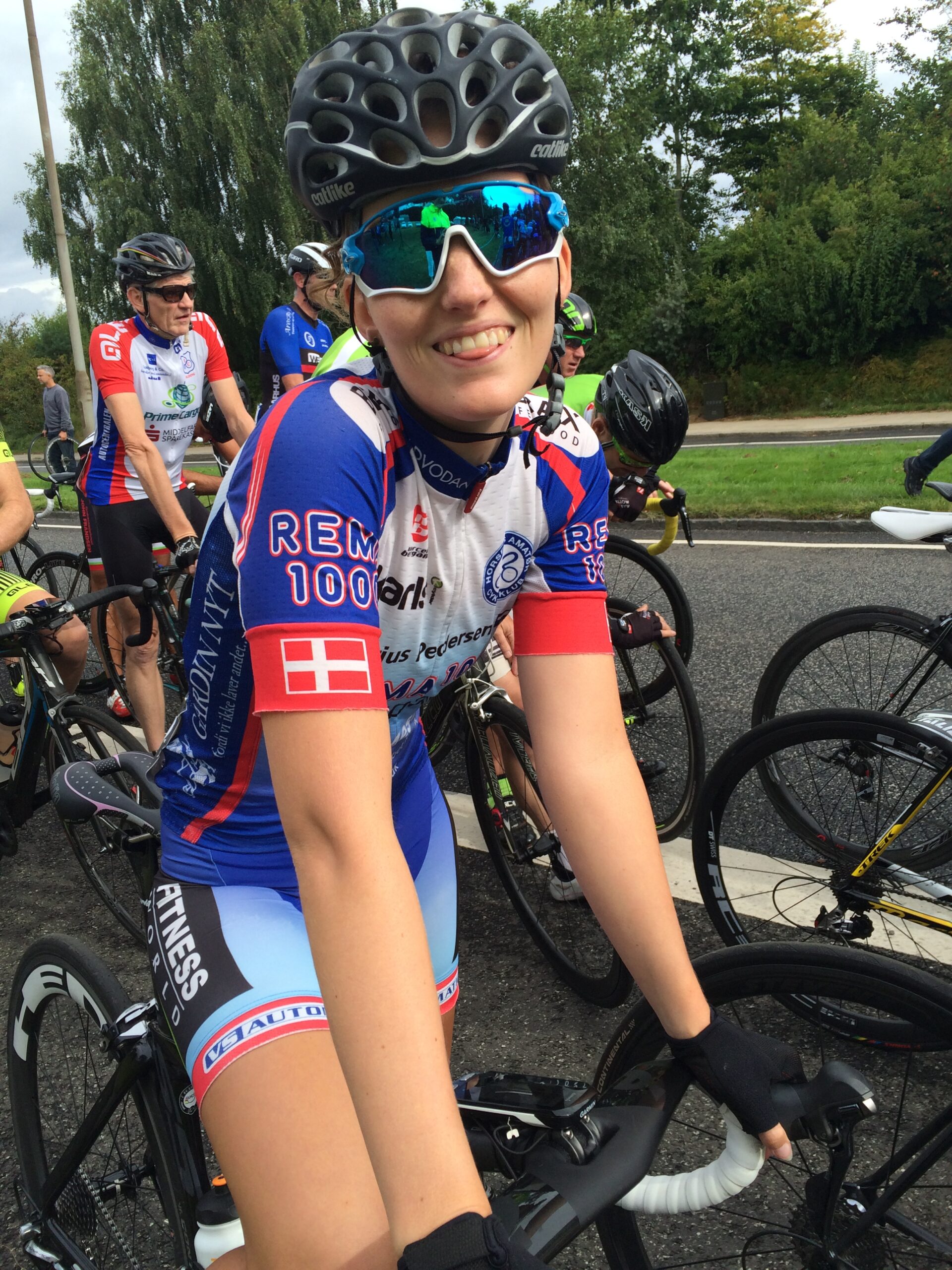 However there was one path more appealing than the other. The opportunity of achieving great things that would be driven by the heartfelt desire of following my dreams and doing what I love. That sounded so much more appealing and tempting than the other path, where I could see myself be stocked in the system for too many years trying to be someone else. So it left me with no other option than simply following my dreams.
My dream of becoming a professional cyclist, grew in synchrony over the past years, where I gained more racing experience. In the end my dream was too big, to fit in my life at that time, so the choice was pretty obvious.
The new world was very scary. Imagine that you don't know how to swim, but you need to get trough the water to survive. That was how I felt. There was no safe ground under my feet, and I didn't know how to live a life with or without a mental disorder on my own. But it didn't take me much time to realize that I had to release myself from all things related to the mental illness. So I took a huge step forward, into uncertainty but to what became the greatest adventure of my life!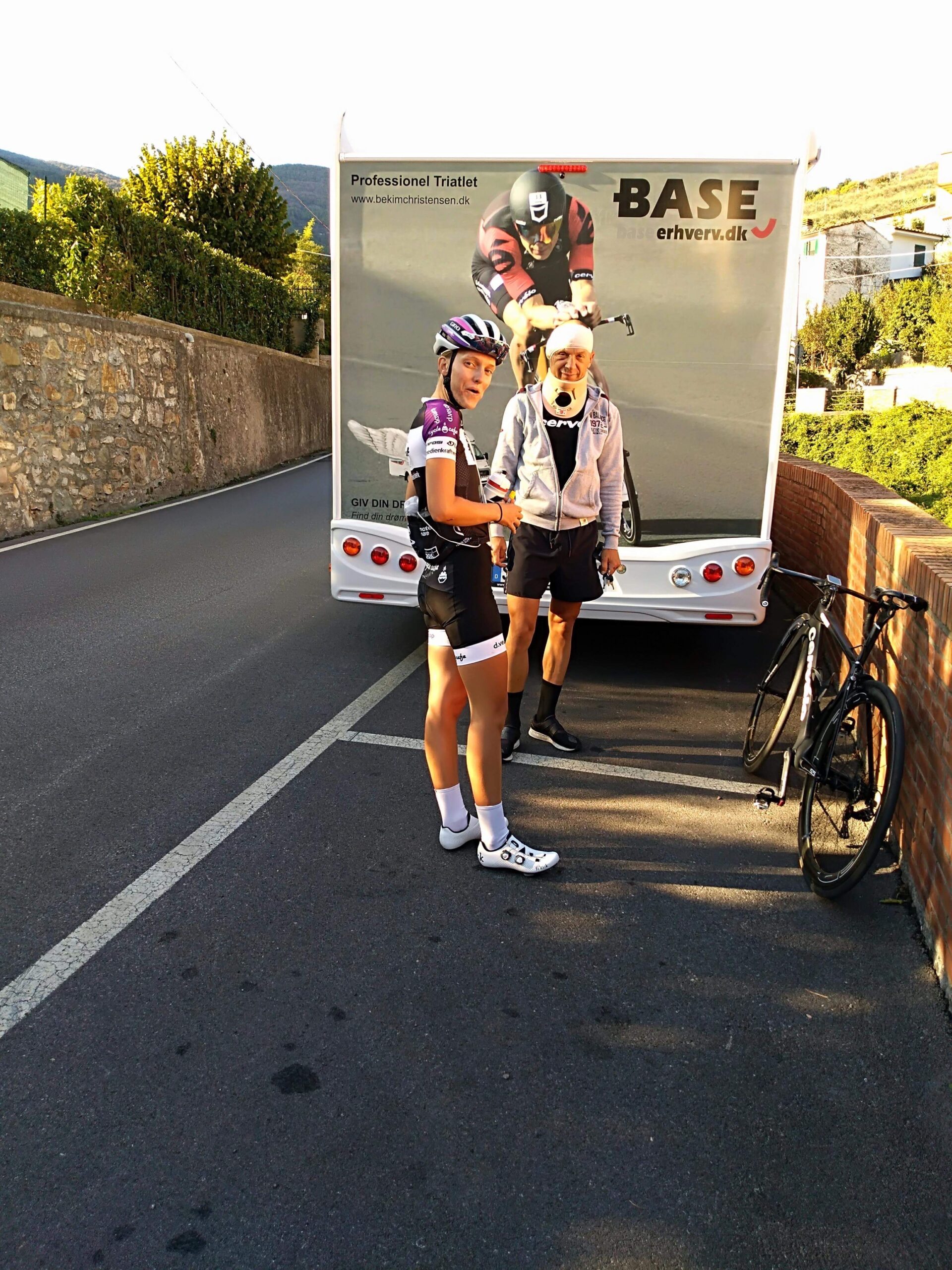 My boyfriend and I moved out from our apartment, stored all our furnitures in a warehouse (Nettolager), and brought only the necessary stuff with us into our new home – our sponsored motorhome!
It was a crazy experience and I was waaaaay out of comfort zone! First of all: We didn't know where to live until one week before our rental agreement was expired. Second of all: I'd never imagine myself living abroad….
We faced a lot of challenges during our time in the motorhome. We had two rubberies – once, while we were sleeping and one where they took almost everything. We had some trouble with our license plate. And at last, Bekim had a terrible accident on his bike in Italy where he broke his neck…
It is amazing to see how much you can develop over a very short time and I've learned that you never know how strong you are, until being strong is your only choice.
In the end, I've found a place where my dream wasn't too big to fit in. I created this place – not in Spain, not in Denmark, but in my life.