WE DON'T GROW WHEN THINGS ARE EASY, WE GROW WHEN WE FACE CHALLENGES
It's been a long time since my last blog post, but now seems to be the right time to put the last few months into words.
I used to picture myself being a weak person, until 3 years ago! I got to know my enormous inner strengths and willpower, which got me to where I am today and it showed me an unlimited world. This year I've needed these strengths even more to tackle my difficult year! 
I don't want to complain, making myself a victim and coming with excuses. This is more an honest blog post about a difficult year where I had to face challenges I didn't expect. But it's also a year full of great experiences and confidence!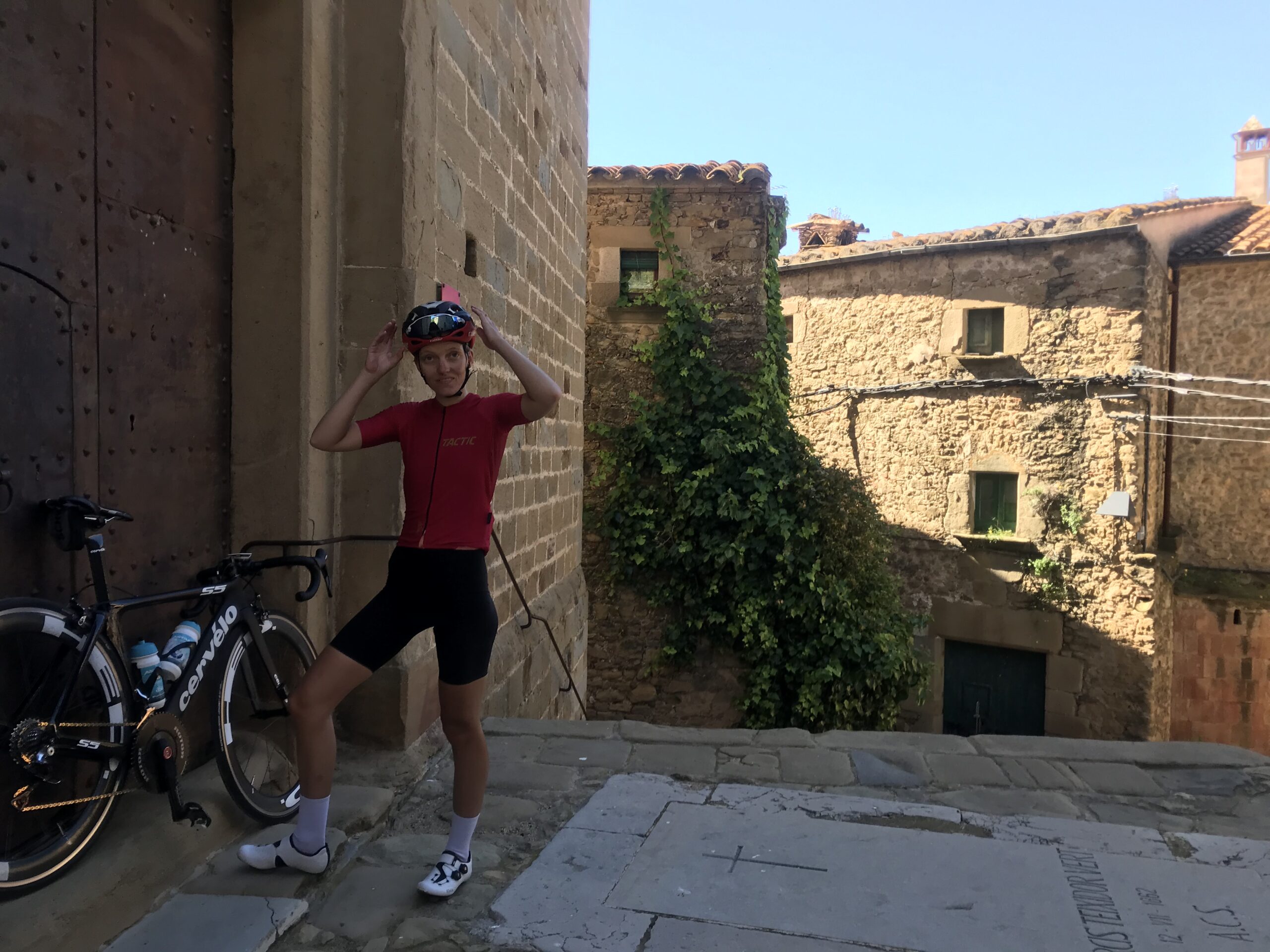 As for many people, the COVID-19 has made an impact to my life. I was so close to get into a pro team right before the lockdown, but that opportunity was ruined by the lockdown and cancellations of races.. 
For my boyfriend and I, the lockdown was a fight of keeping ourselves above water and we used a lot of time worrying about the future. During the 7 weeks of confinement, we trained everyday on the hometrainer and kept a daily rhythm and tried to find solutions and opportunities to move forward and get out of this in the best possible way. In my opinion we managed that and the greatest part was the new perspective of appreciation of our lifestyle! We loved every minute of freedom and today I find it very surreal what we've been through
When things started to seem brighter and race season came closer, I got more and more motivated, but then…. I broke my foot in the end of June, and things seemed to fall apart, but I am proud of the way I tackled the situation and I have great people to thank for the support – especially Lars Henrik from Stadion Fysioterapi! Despite the Spanish doctors telling me to wear the Walker boot and crutches for freaking 5 weeks!!! I was back on the bike after already 2 weeks. The experience with the Spanish doctors were btw terrible, but that's another story! 
Of course you worry about how much shape you've lost, but I actually felt quite good after already one week on the bike! I worked so hard during the injury with my mental strength by visualizing (Astronaut Training) training on the bike and practice bike handling for 2 hours everyday in my mind! It might sound crazy for some people, but nonetheless I started after only 3 days, to make new PB's on descending on segments I practiced so hard the last 2 years and finally I nailed them and made overall records among the women! Hard work pays off and I was confident coming to the first race. But then I made some tactical mistakes and dehydrated (because of some stupid, insane restrictions about feeding during the race due to the COVID-19!!)
But i shook the experience off my shoulders and went to the nationals with confidence knowing I was stronger than ever and with the selection for representing the national team at the European championship in Plouay!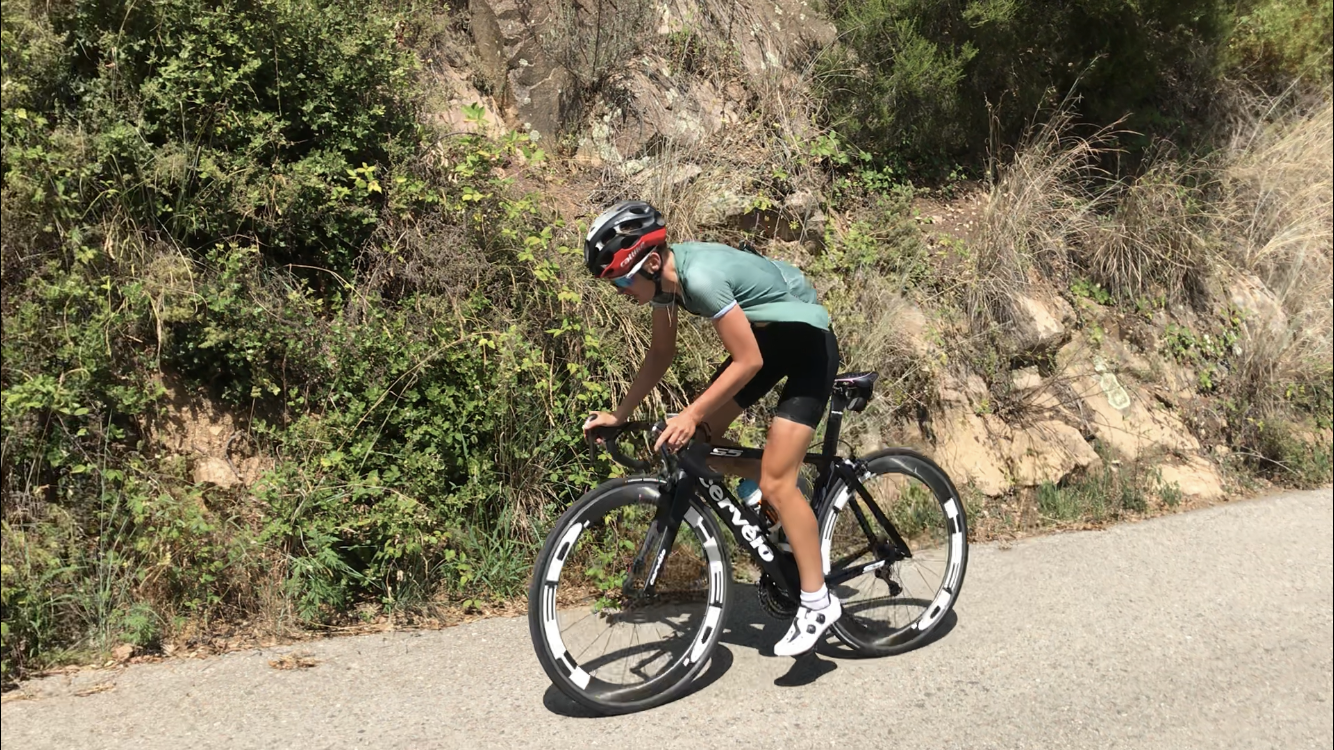 It started raining heavy 1 hour before the start at the nationals and I don't remember the last time I raced – or even rode – in the rain, so I was a bit nervous. My tactic changed a bit and I had to start going in the front to keep warm and out of troubles. 
Unfortunately I missed out the final breakaway that ended up fighting for the win and therefore my result is not worth mentioning…
A few days after I found myself in France at the European championship. It was terrible! I sat on the toilet all day the day before because of diarrhea and I lost 3 kgs in 4 days, so I had absolutely no energy left in the body when the start kicked off! 😔 
I was devastated and now it seems like there will be no more racing this year as the few races left is might getting cancelled, but fingers crossed that there will be just one or two races left!! 🤞🏼🤞🏼  
End of this story. I just needed to put into words what I've been through and felt like I owe that to those people who follow and support my journey and believes in me! 🙏🏼❤️